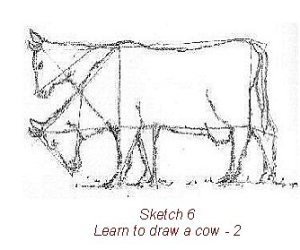 Some people were born with innate or natural talent. These people no longer need to undergo lots of training just to have their individual talents. What they might need is a bit of practice in order to improve what they have. However, there are also people who were born with the need to have their selves trained in order to hone their talents. A drawing skill is one example for this. Not all people can draw things that they like unlike the ones who have their innate talents.
However, even without such natural talent, you can be a good drawing artist by learning it. Attending a drawing course can be a good idea. With more and more people wanting to learn how to draw, there are also an increasing number of the courses you can attend to.
Whether you wish to become a drawing artist or simply look to provide your imagination with some creative outlet, knowing how to draw can be an excellent way to express your eccentricity and viewing the details of the world that surrounds you. If you want to take a quick glimpse of what you can get from a drawing course, the following steps will help you out:
Begin with simple objects or common things and carry on with more complicated subjects, for instance, a complexly shaped table or the faces of people. The better you are in drawing or making a sketch of real life objects, the better you will eventually be when it comes to putting great ideas on paper. For instance, you can obtain an idea for some comic book characters. You can envision each detail, the face's expression, the eyes' emotion, the pose representing who the character is. However, if you have not been practicing with poses, eyes and faces, you will have some hard time in recording the character on the paper in such a way that it matches with what is on your mind. Rather than being elaborate or going big in the beginning, you may give emphasis on simple and small. Take a house, a mountain range, or a fruit bowl, and then practice copying such objects using a simple.
Draw As Frequent As You Can
The more often you practice, the more skills you will get. Even if you are focusing on something else yet you have your hands free, get a pencil and piece of paper and begin drawing some basic shapes.
When you are drawing, for instance a tree, do not draw a leaf one at a time. Or else, it is simple to get stalled in drawing a single section of the object, while forgetting about the main picture. Therefore, you may end up having not enough space. Or more often, the drawing will end up looking unsightly imbalanced.
These ideas are only few of the many ones you can get from attending a drawing course. Depending on your requirement or desire, you can go with a higher level of courses and see how you will improve with your drawing skills.