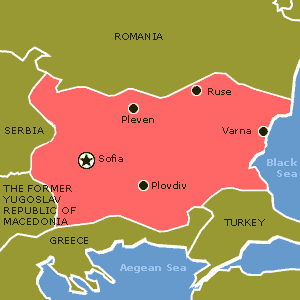 Bulgaria has been considered as the rising star of Europe. It is a place where people can spend their holidays and vacations. Bulgaria is the country within the Balkans located on the Black Sea's western side. The place has been surrounded by the Romania (north), Serbia (northwest), Greece (the Republic of Macedonia), Turkey (southeast), and Greece (south). Being situated near the Turkish Straits simply means that the key land is routing from Europe to Asia and Middle East and passing through Bulgaria.
As much as holidays are concerned, Bulgaria has been on the edge of excellent things. It may be as popular as the Spanish Coasts or the Greek Islands, yet that is about to change on the next couple of years or more. With its splendid Black Sea and all dancing, all singing tourist resorts, the country simply has a lot to offer just like its European counterparts. So, if you want to visit such a beautiful place, you can buy an air ticket to Bulgaria in advance and be ready for the most adventurous and memorable holiday experience.
Things to Do In Bulgaria
Hiking has become a common and well known activity in Bulgaria, as it boasts regions of one day or multiday walking trips. Its main hiking areas include:
Balkan Mountains – It is a mountain chain that offers the Balkan Peninsula name. The chain stretches all around the country that is very well known among the enthusiasts of long distance hiking trips. One of the 3 Bulgarian national parks is located here and it is the Central Balkan National Park.
Pirin Mountains – These mountains are situated south from Rila and adjacent to the Mediterranean Sea and Greece. They are popular with the highest number of sunny days each year among Bulgarian mountain ranges. Northern Pirin is the most popular area for hiking, while Mount Vihren is at its highest peak for around 2914m, making it the 3rd placer on the Balkans following Rila Musala and Greece's Mount Mitikas.
Rila Mountains – Mount Musala with 2925m height, the highest Balkans' point, is located in Rila. Adjacent to it, the mountain's northwestern parts are a well known hiking destination, boasting its rich cultural and natural sights such as Skakavista Waterfall, the Seven Lakes Cirque, Malyovitsa area and Rila Monastery. Rila National Park, which is Bulgaria's biggest park, is located here.
Rhodope Mountains – The biggest mountain range within the country, Rhodope Mountains is situated close to Bulgaria's south border. The landscapes in this Mountains are a bit unique than in Pirin and Rila, as there are no jagged peaks, yet continuous lines of green hills along with several small villages in between them.
In Bulgaria, there is a wide network of distinct tourist trails that you can find as you visit the country. It enables a huge number of various routes. The primary accommodation in Rila, Pirin and Balkan mountains are mountain huts that normally provide rustic conditions. Aside from hiking, there are many other enjoyable activities and things you can do and see in Bulgaria, so make sure purchase an air ticket to Bulgaria in advance should you find yourself interested visiting the place.